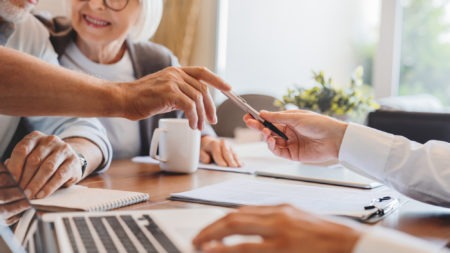 Transition Process
Q: When is the right time to begin the move process for my elderly parents?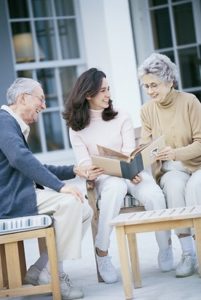 A: Often, concerned family members question the timing process to begin assisting their elderly parents with a move. It is never too early to begin the psychological process. While the actual move may be months or sometimes years away, the emotional preparation begins much earlier.
In many cases, I will need to explore these questions with all parties before any action can be taken. A well-thought-out plan and goals will ease the transition process. With careful planning and consulting with family, friends, lawyers, financial advisers, and realtors, positive steps can be taken. In a crisis or when sellers are not motivated, the wrong decisions can be made about house pricing, timing, necessary preparation, and the logistics of the sale.
For seniors and their families, the decision-making may not be a smooth or easy process. In order to understand the full process, it is helpful to get a Realtor's Assessment. This comprehensive step-by-step plan can help the family with their decision-making at the beginning stages of the move.
Q: My parents keep making excuses for not moving. What can I do to help them?
A: As a Realtor working with Senior Transitions, I am commonly finding a situation in which seniors are acquiescing to leaving their current home without really meaning it. Often the seller thinks they are doing all the right things while psychologically they are putting up many roadblocks. These elder sellers go through all of the preliminary steps. They explore their alternate living options, begin decluttering, consult their attorney and many even go so far as to meet with real estate agents, select one and put the house on the market. The question is: are they really ready to make the move or are they practicing Fantasy Real Estate?
The rules of Fantasy Real Estate may not be readily apparent but as the MLS listing and the showing process begins, they quickly become evident.
Here are a few signs that the seller is actually less than willing:
​Is the property priced realistically?
When given feedback that the market is not responding favorably to the price does the owner resist a price adjustment?
Does the seller set up an arbitrary price below which they will not sell?
Is the house difficult to show? Are the time frames for showing unrealistic?
If the showing guidelines are too restrictive and the property can only be shown in good weather, this is not a cooperative seller. When the seller insists on being present at all showings even though a licensed Realtor accompanies the prospective buyer, this may be a sign of unwillingness on the part of the owner to give up control.
These are but a few of the signals that nonsellers send out when they aren't comfortable with the decision to make the move. Not only must seniors and their families acknowledge these phenomena but the Listing Agent must also be savvy. It is not fair to the seller to persist for too long in this unsuccessful marketing attempt. It is also is not fair to the buyers, their agent or in fact to the Listing Agent.
A key factor in Senior Transitions may involve a heart-to-heart with all parties involved in the actual listing. Sellers and members of their support systems must agree not to proceed until Fantasy Real Estate becomes Real Estate.
Q: When my parents move into assisted living should we sell or rent their house? 
A: This is an excellent question that is asked quite often by concerned families. There is no set response to this inquiry; it really depends on each individual situation.
There are many considerations. Long-term what are the plans for this house? If family members are considering using the property for personal use, it may be advantageous to rent it short-term until these decisions are reached. Senior parents may also need a little psychological room to give up "their home" in stages and renting out the property can be a temporary solution.
Another extremely important factor will be an economic one. If the next move requires a significant financial contribution, the house may need to be sold immediately to free up the funds for current use. In this situation, it is necessary to determine the real estate value of the property. The marketability of the house and a review of market conditions should be explored. Even on a preliminary basis, a Realtor should be consulted to assist with obtaining accurate information.
Renting a property involves many factors. The profitability of the rental income will depend on the existing mortgage costs, real estate taxes, maintenance fees and operating costs. There may also be estate and tax considerations that should be addressed with an accountant or financial adviser.
The realities of being a landlord also need to be examined. Determine if there is a family member locally who is willing to accept the responsibility. Property management can be very time-consuming and is an ongoing job. Ask a real estate agent to provide you with a standard lease so you can review what will be required of the owner and the tenant. Determining the correct amount for the rental is also key.
A final word of advice. The worst decision regarding selling versus renting is to do nothing. Please do not keep the property empty while family decisions are made. Obviously, there may be a period when repairs or fix-ups to the house may be required before it can be sold or rented. Long term, a vacant house or condo can be problematic and only delays the decision-making process. Determinations about what to do with the property need to be made simultaneously with decisions about the entire senior transition process.
Q: Is it better to sell my mother's house before or after she moves to her new residence? 
A:  As a Realtor specializing in transitioning older homeowners, this really depends on what each seller is comfortable with. In most situations, the house or unit will need to be prepared to be put on the market. Some sellers embrace this process while many others are not comfortable or capable of handling the decluttering and staging aspects. Often, the required changes are overwhelming and would be best handled after the current owner has vacated.
A house on the market must be able to be shown with ease. When possible, showing hours should make the property readily accessible to potential buyers. Often, elder homeowners have difficulty with morning showings and may require 24-hour notice. It is not advisable to have a seller present when the house is being shown. Input from the owner is not appropriate when a licensed agent is bringing a potential buyer. It may also be upsetting for Mom to watch someone go through her home and she can be a negative influence through no fault of her own.
The reality is that an older seller may not be physically or cognitively able to leave the property each time it is shown. An experienced real estate agent will work around these showing circumstances. However, I have found that it is critical during a showing for a potential buyers be able to imagine themselves in the property. When Mom is hovering, it may be more difficult to close the deal!
The entire transition team working with Mom should help her decide what is best for her. She will usually let you know what makes her feel comfortable. If it is economically feasible to move Mom or to make other arrangements for her while her house is on the market, this may be the best alternative. Of course, there is always the exception! I had a very dear senior seller who not only wanted to be at every showing, she actually served pineapple juice and cookies to the prospective buyers! We did get her home sold for a good price and her transition went smoothly.
Relocation
Q: Why should I engage a professional relocation team?

​Our team is committed to making the transition easy, stress-free and seamless for clients and their families. As trained and licensed professionals, we are qualified to handle both the physical and psychological components of the transition.
For our clients who do not live locally, we supervise and provide every needed service. We will communicate with families and their attorneys throughout the move process and can alleviate the need for continuous long-distance visits to the property.
​This includes transitioning family members either locally or out of town, downsizing to a smaller residence, 55+ condominium community, or to an appropriate independent or assisted living arrangement.
Property Services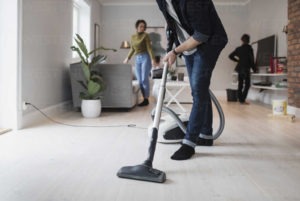 Our team will take charge of all of the necessary steps to get the property ready for the market. Licensed professionals ensure that the property receives a total evaluation of what is needed. A home inventory (print, video, and/or photo) is available to assist with client decision-making. Options include: thorough cleaning, drawers, closets, and garage clean-out, exterior and interior maintenance as needed, and services such as painting, gardening, and pool cleaning. Depending on the condition of the estate property and the joint decision as to the extent of preparation required, a working budget will be presented to the client for approval.
We provide additional services including: organizing the contents, coordinating with packers and movers, and shipment of valuable items. The team can also evaluate antiques, valuables and furniture for potential sale or donation.
Once the property is cleared and ready, our certified stagers will add the final decorating touches to make the property market-ready.